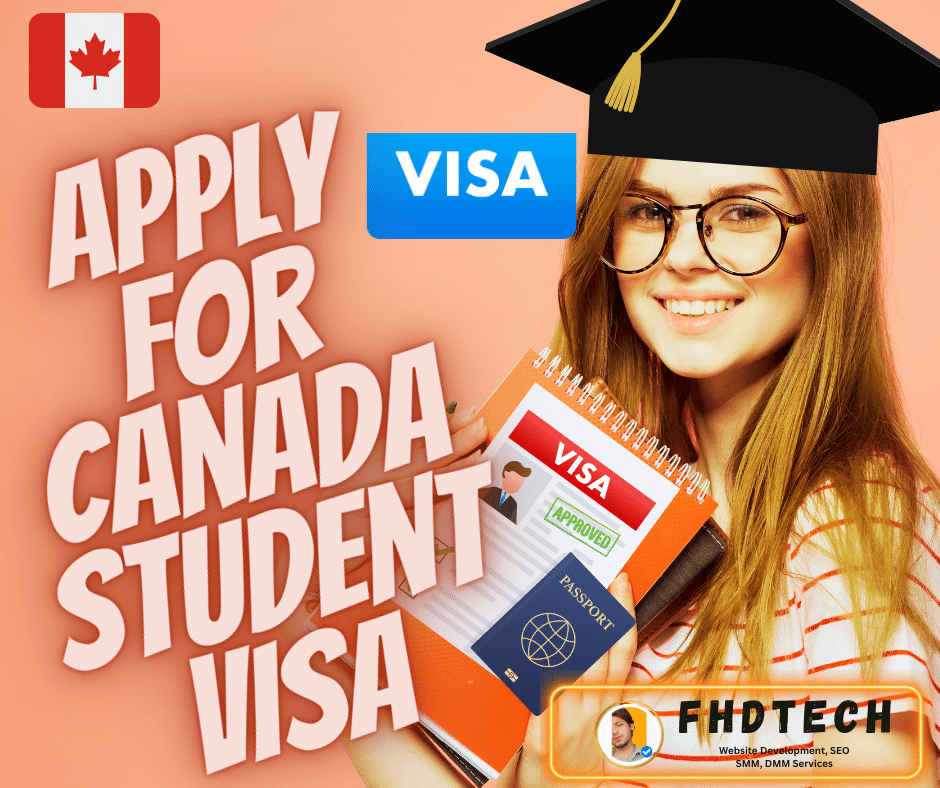 Applying for Canada Student Visa: Your Gateway to Quality Education and Cultural Exploration
Are you dreaming of pursuing higher education in a vibrant, diverse country like Canada? The process of obtaining a student visa, also known as a study permit, is your key to unlocking a world of academic excellence and cultural exploration. At fhdtech, we're here to guide you through applying for a Canada student visa, ensuring your journey to studying abroad is seamless and successful.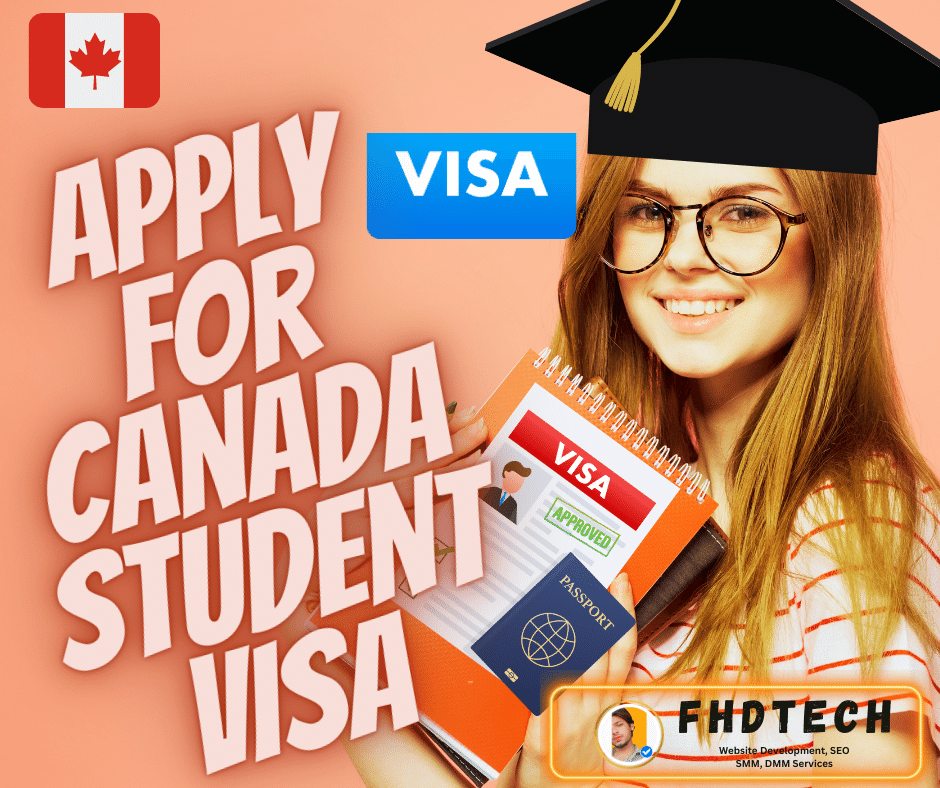 Understanding the Canada Student Visa
A Canada student visa, officially known as a study permit, is a legal document that allows international students to pursue their educational aspirations in Canada. Whether enrolling in a short-term course or pursuing a degree program, a study permit is your ticket to an enriching academic experience in one of the world's most sought-after destinations.
Eligibility Criteria: Who Can Apply?
To apply for a Canada student visa, you must meet certain eligibility requirements, including:
Acceptance into a Designated Learning Institution (DLI)

Proof of sufficient funds to cover tuition fees, living expenses, and return transportation

No criminal record and a clean bill of health

A genuine intention to leave Canada upon completion of studies
Step-by-Step Guide to Applying for a Canada Student Visa
Securing a Canada student visa involves several steps that require careful attention and preparation. Let's break down the process:
Step 1: Research and Choose a Program
Research Canadian institutions and programs to find the one that aligns with your academic and career goals. Ensure the institution is a Designated Learning Institution (DLI) authorized to accept international students.
Step 2: Gather Required Documents
Prepare a checklist of documents needed for your application:
Valid passport

Letter of acceptance from a DLI

Proof of sufficient funds

Passport-sized photographs

Immigration Medical Examination (IME) results

Statement of purpose
Step 3: Online Application Submission
Create an account on the official Canadian government website and submit your application for a study permit. Complete the application form accurately and pay the required fee.
Step 4: Biometrics Appointment (If Required)
Schedule and attend a biometrics appointment to provide fingerprints and photographs if instructed.
Step 5: Attend Interviews (If Required)
Sometimes, you may be required to attend an interview at your local Canadian consulate or embassy.
Step 6: Visa Processing and Decision
Wait for the visa processing to be completed. You can use online tools to track the status of your application.
Step 7: Receive Passport and Study Permit
You will receive your passport with the study permit stamped inside upon approval. Make sure to review the permit to ensure all details are accurate.
Benefits of Studying in Canada
Enrolling in a Canadian institution comes with a plethora of advantages:
World-Class Education System
Canada is known for its high-quality education system and globally recognized institutions. You'll have access to top-notch faculty, cutting-edge research opportunities, and a comprehensive curriculum.
Opportunities for Work Experience
Canadian institutions often offer programs that include co-op placements and internships, allowing you to gain practical experience in your field while studying.
Exploring the Official Resources
Navigating the official Canadian government websites is crucial for accurate and updated information.
CIC Official Website
The official website of Immigration, Refugees, and Citizenship Canada (CIC) provides comprehensive information on study permits, eligibility requirements, and application procedures.
Canada.ca – Study Permit Application Guide
The official government website's comprehensive study permit application guide outlines the entire application process in detail, providing clarity and guidance for applicants.
Dos and Don'ts of the Application Process
As you embark on your journey, keep these dos and don'ts in mind to ensure a smooth application process:
Dos:
Do Your Research:

 Thoroughly research institutions and programs to find the best fit for your academic goals.

Do Start Early:

 Begin the application process well in advance to allow ample document preparation and submission time.

Do Seek Guidance:

 Seek guidance from your chosen institution's international student office or academic advisors for assistance with your application.
Don'ts:
Refrain from procrastinating:

 Avoid waiting until the last minute to submit your application, as rushing can lead to mistakes.

Don't Submit Incomplete Documents:

 Ensure all required documents are complete and accurate before submission.

Don't Ignore Updates:

 Stay informed about changes to visa application procedures and requirements by regularly checking official websites.
Financial Planning and Supporting Documents
Demonstrating your financial capability is a crucial part of the application process.
Proof of Funds
You'll need to provide evidence of sufficient funds to cover tuition fees, living expenses, and return transportation. This may include bank statements, scholarship award letters, or letters of financial support.
Tuition Payment Receipts
If you've paid your tuition fees in advance, include the payment receipts as part of your application to showcase your commitment to your studies.
Personal Statement and Letters of Recommendation
Crafting a compelling personal statement and obtaining strong letters of recommendation can enhance your application.
Personal Statement
Write a well-structured personal statement that outlines your academic and career aspirations, reasons for choosing Canada, and how your chosen program aligns with your goals.
Letters of Recommendation
Obtain letters of recommendation from professors or employers who can speak to your academic achievements, character, and potential.
Tracking and Processing Time
Understanding the processing time of your visa application can ease your anticipation.
Processing Time
Visa processing times can vary depending on your country of residence and the time of year. Check the official website for estimated processing times.
Application Tracking
Utilize online tools provided by the Canadian government to track the status of your application. This can help ease any anxiety while waiting for a decision.
Preparing for Interviews (If Applicable)
If an interview is required, adequate preparation can boost your confidence.
Understanding the Interview
An interview assesses your intentions, ties to your home country, and eligibility for a study permit. Familiarize yourself with the common questions and practice your responses.
Showcasing Your Genuine Intentions
Highlight your genuine intention to study in Canada and return to your home country upon completing your studies. Clear and honest responses are essential.
Post-Acceptance Procedures
After receiving your acceptance letter, there are a few essential steps.
Accepting the Offer
Respond promptly to the institution's offer of admission. Follow the instructions provided to secure your place in the program.
Applying for a Study Permit Extension (If Necessary)
If your program duration extends beyond the validity of your study permit, you may need to apply for an extension. Ensure you apply well in advance to avoid any disruptions to your studies.
Conclusion
Applying for a Canada student visa is a journey of opportunity and growth. By carefully following the steps, adhering to the guidelines, and demonstrating your genuine intentions, you're paving the way for an enriching educational experience in one of the world's most welcoming and culturally diverse countries.
FAQs
Can I apply for a study permit without a letter of acceptance from a Designated Learning Institution (DLI)?

No, a letter of acceptance from a DLI is a mandatory requirement for a study permit application.

What is the processing time for a study permit application?

Processing times vary depending on the applicant's country of residence. It's advisable to check the official website for estimated processing times.

Can I work while studying with a study permit?

Many study permits allow international students to work part-time during the academic year and full-time during breaks.

What is the significance of a co-op work permit?

A co-op work permit allows international students to work as part of their academic program, gaining practical experience in their field of study.

Can I extend my study permit if my program duration changes?

Yes, if your program duration changes, you may need to apply for a study permit extension to cover the additional time needed to complete your studies.